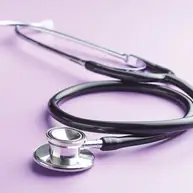 We have the leading doctors in the world providing compassionate care for every orthopedic disorder.
Our team consists of Dr. George and Dr. Kuo. A dedicated team of medical professionals aiming to provide the best orthopedic treatments, and to continue to ensure we are the best orthopedic offices in Joliet, Illinois.
As a patient at Illinois Orthopedic Institute, you're a priority, even before you walk in the door.
OUR TEAM
Dr.

DPM, FACFAS

Board Certified Podiatric Surgeon

Dr. Joe George is IOI's podiatric surgeon. Dr. George completed a three-year podiatric medicine and surgical residency followed by a Foot & Ankle Reconstruction Fellowship. He has had extensive training both in the US and Europe in foot and ankle trauma as well as reconstruction. His extensive experience managing foot and ankle sports injuries and dedication to his profession both enable him to train other surgeons in conservative and surgical management of the foot and ankle. Read More

MD, JD, FAAOS

Board Certified Spine Surgeon

Dr. Kuo is IOI's spine specialist with over 10 years of experience. She is experienced and proficient in surgical and non-surgical treatments of the spine. Dr. Kuo completed her undergrad at Dartmouth College, followed by attendance at Rush Medical College and Rush Universities Orthopedic Program where she completed her medical school and orthopedic residencies. She then attended the University of Texas-Houston to complete her spine fellowship. Read More