EXCELLENCE MATTERS
At IOI, all of our practitioners can evaluate and treat a broad range of Orthopedic conditions. We are sub-specialized in a variety of specialties.
IOI offers a broad range of services for the treatment of our patients. We offer a full spectrum of expert Orthopedic care. From prevention to diagnosis and treatment, patients can benefit from our conservative approaches, and when necessary, surgical care. IOI's physicians are available 24/7 to address our patients Orthopedic needs.
IOI's mission is to provide patients with education from our years of experience, active treatment with the latest innovative and comprehensive methods, and compassionate care to return all our patients to their active lifestyle. Our priority is giving our patients the highest quality experience with the best treatment results.
PROUD TO SERVE OUR COMMUNITY
We are involved in working with athletes in the community, preventing and treating injury. We are experienced in complicated orthopedic ailments resulting from trauma, injury, or repetition. Orthopedic treatment knows no age: we work with patients of all ages, from young children to those in their golden years. There is no cookie-cutter patient, just like there is no cookie-cutter treatment. Teaming up with us means teaming up with the top orthopedists Joliet has to offer, so you'll enjoy peace of mind knowing you are in good hands. We will work with you on this journey to provide you with the knowledge and understanding of your unique treatment program, the ways in which we aim to help you achieve your goals, and how to do it without injury. We know it is overwhelming when your body is no longer functioning the way it used to, and we are here to help provide you with orthopedics in Joliet, don't just settle for the nearest orthopedic surgeon in the area, demand the best and schedule an appointment today.
PATIENT CARE: A TEAM EFFORT
At Illinois Orthopedic Institute we pride ourselves on being the best orthopedic office in Joliet, Illinois. We are dedicated to working as a team with our patients to ensure you're back to your best as soon as possible without ever feeling alone on your journey. As a team we emphasize patient education, so that you are equipped with all of the tools you need to not only decrease and relieve pain, but also to continue to increase your physical abilities and fitness goals while preventing injury. Our mission is to provide you with knowledge, strength, flexibility and a determination to continue to meet goals, decrease pain, and prevent future occurrences of injury.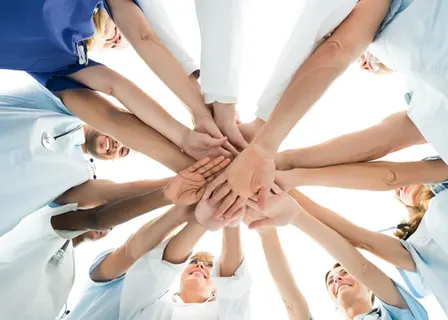 EDUCATION IS YOUR STRONGEST ALLY
Patient education is the key to successful recovery, and we will teach you about the specifics of your personal diagnosis and treatment program, ensuring an understanding of the course of action and fitness goals. Our strategy is to work with you to improve mobility, increase fitness abilities, and decrease pain. When you understand your body, the sequence of realistic goals, and the extent of your injuries, you are able to not only improve your quality of life, but lower pain levels, and prevent future instances of injury. Our team is made up of the best orthopedic, podiatric, and spinal surgeons in the Joliet area, and we are dedicated to ensuring you are not only treated with the best possible care, but that you fully understand the necessary details surrounding your diagnosis, prognosis and treatment. We'll work with you to ensure you feel understood and secure, and we'll work together to create a realistic timeline of expectations. This attention to our patients and each individual journey is what makes us the most trusted orthopedic office around.
CARING FOR COMPLEX SYSTEMS
Our orthopedic specialists are continually working to ensure they have the most up-to-date information and state of the art techniques to help treat all your orthopedic needs. We have the best orthopedic specialists in Joliet, and we are dedicated to knowing the unique details of your case. Your musculoskeletal system is composed of your bones, muscles, tendons, ligaments, joints, and nerves–that's a lot of complex systems interacting to keep you moving! But we'll help boil it all down to a manageable size, so you understand the root cause of your symptoms and how our treatments are designed to address those concerns. We understand that every patient is an individual, and every individual needs a personalized patient experience to help them achieve their very best. Illinois Orthopedic Institute provides you with the best possible treatment program for your unique goals and ailments, with the most effective modern treatment and technologies available. By individualizing your treatment we are able to combine and connect you with the most effective next steps in your journey so that you are continually achieving new goals and improvements.
---